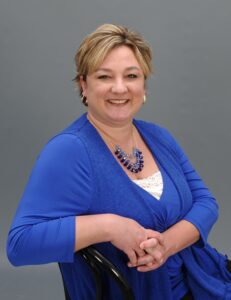 Jennifer Brown is a Licensed Professional Counselor (LPC) who, after more than fifteen years in the profession of counseling, still looks forward to teaching a person how to fish. Her approach to counseling is this;
Give a man a fish, and you feed him for a day; show him how to catch a fish, and you feed him for a lifetime.
Jennifer will equip you with the skills you need through a cooperative and collaborative relationship that focuses on your strengths that already exist. Her approach is that of a wellness model as she believes most people hold their own answers and solutions to their challenges but simply need a safe place in which to share experiences, improve insight and self-awareness and explore solutions.
Jennifer's favorite part of her job has always been helping people cope with their pain and guiding them through the process as they work through issues. Even better, she gets to witness their transformation as they them come out on the other side so much stronger mentally and confident in their ability to cope. She has often said to clients "I wish you could witness your change from beginning to end in the same way that I can see it." Jennifer views it as a privilege when people allow her to be a part of their life in the valleys as well as on the mountaintop. She believes there is such gratification in knowing that people come into her office truly feeling that it is a safe environment where they can "come apart" if they need to and they will not be judged, interrupted, or invalidated. Jennifer understands that many times it is that people need that "safe zone" where it is all about them and just "being" with them is hugely therapeutic.
She recognizes that everyone has a story. She doesn't believe in putting clients where SHE thinks they need to be but, rather, in meeting them where they are. She serves as a guide to help you discover your own solutions. Jennifer is comfortable with silence and recognizes sometimes profound therapy can occur when nothing at all is being said. Jennifer believes that she has been honored to see people make huge strides towards being mentally healthy.
Jennifer provides individual and couples counseling.   She keeps office hours on Mondays, Wednesdays, and Fridays, serving persons ages 18 and older.
Her applications of therapeutic techniques include cognitive, affective, behavioral and systemic approaches. Her areas of specialty include depression, (including post-partum depression), anxiety, stress, unanticipated life events, grief, interpersonal discord, career issues, life transitions and personal/social adjustment.