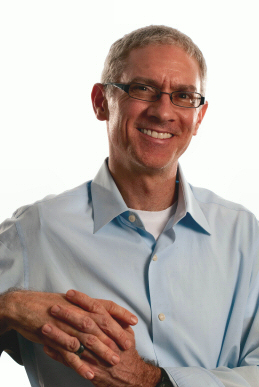 Dr. Brian Sullivan is a licensed clinical psychologist with over 25 years of experience. He holds a PsyD Doctorate in Clinical Psychology as well as a Master's Degree in Clinical Psychology from Florida Institute of Technology (FIT). He received his Bachelor of Arts in Psychology from Clemson University and is currently an adjunct professor of psychology at College of Charleston.
Over the years Dr. Sullivan has dedicated much time to the College of Charleston serving as the former Associate Director of counseling and substance abuse services, as the former ADHD/LD assessment coordinator for the counseling and substance abuse services, as well as serving as the former Chair of the Institutional Review Board (IRB).
Dr. Sullivan believes his job is to work himself out of a job by helping people reach a point at which they no longer need his help. He provides individual and couples counseling, as well as family consultations. He is well known for his work in adult ADHD assessment, marriage & couples' therapy, and stress management services. An entrepreneur and innovator, he founded Lifeworks, LLC to reflect his vision for a relaxed and comfortable setting in which well-qualified and personable professionals from various disciplines could work together to maximize the advantages of close relationships and the ease of inter-disciplinary cooperation. He's gained national attention for his innovative approaches, and is dedicated to helping other professionals to develop and thrive.
Dr. Sullivan is the former President of the South Carolina Psychological Association (SCPA), as well as a former Executive Board member, and currently an active member. In the past he has acted as the SCPA Federal Advocacy Coordinator and sat on the Ethics Committee as well as the Legislative Committee.
Dr. Brian Sullivan is also a member of the American Psychological Association (APA), and the American Psychological Association Practice Organization (APAPO).
Dr. Sullivan is a published researcher in Applied Neuropsychology (peer reviewed) and authored a chapter in "Getting Better in Private Practice" which is available through Amazon. He was a speaker at TEDxCharleston 2017 and served as emcee for TEDxCharleston 2019.
Licensed clinical psychologist SC License #622
25 years of experience
Former President, South Carolina Psychological Association
Member, South Carolina Psychological Association
Former SCPA Federal Advocacy Coordinator
Former Executive Board member, South Carolina Psychological Association
Former member, SCPA Ethics Committee
Former member, SCPA Legislative Committee
Member, American Psychological Association (APA)
Member, American Psychological Association Practice Organization (APAPO)
PsyD Doctorate in Clinical Psychology, Florida Institute of Technology (FIT)
Master's Degree in Clinical Psychology, Florida Institute of Technology (FIT)
Bachelor of Arts in Psychology, Clemson University
Founder, President, and Chief Science Officer, Vizbii Technologies, Incorporated
Founder, President of Brian K. Sullivan, PsyD, Incorporated
Founder, Managing Member of Lifeworks, LLC
Former Associate Director, Counseling & Substance Abuse Services, College of Charleston
Adjunct Professor of Psychology, College of Charleston
Former Training Coordinator, Counseling & Substance Abuse Services, College of Charleston
Former ADHD/LD Assessment Coordinator, Counseling & Substance Abuse Services, College of Charleston
Former Chair, Institutional Review Board (IRB), College of Charleston
Speaker, TEDxCharleston, 2017
Emcee, TEDxCharleston, 2019
Author (book chapter), Getting Better in Private Practice
Published researcher in Applied Neuropsychology (peer reviewed)